100% local collection
Milk collected exclusively in the Mayenne
Using our own fleet of milk tankers we collect 100% of our milk from our 195 milk farmers in the Mayenne . The farms are located within a 40km radius of the cheese dairy and we make regular collections so that the milk is put into production a maximum of 48 hours after milking.
To make good cheese you need fresh milk!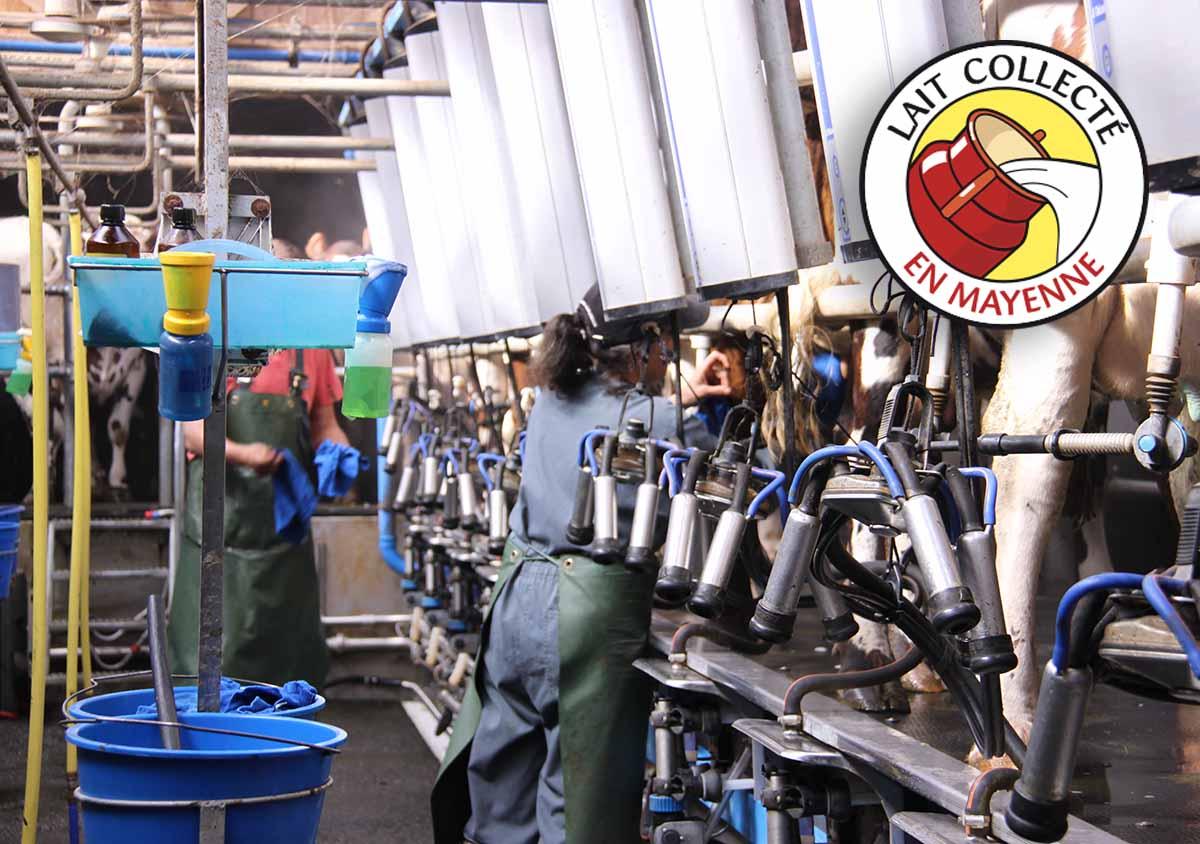 Strong human links
The destiny of our cheese dairy is closely linked to that of our milk producers. Without milk, no cheese!
We have been collecting from some farms for over 50 years and here too, transmission makes sense. Commitment, trust, respect and loyalty are values that sustain us on a daily basis.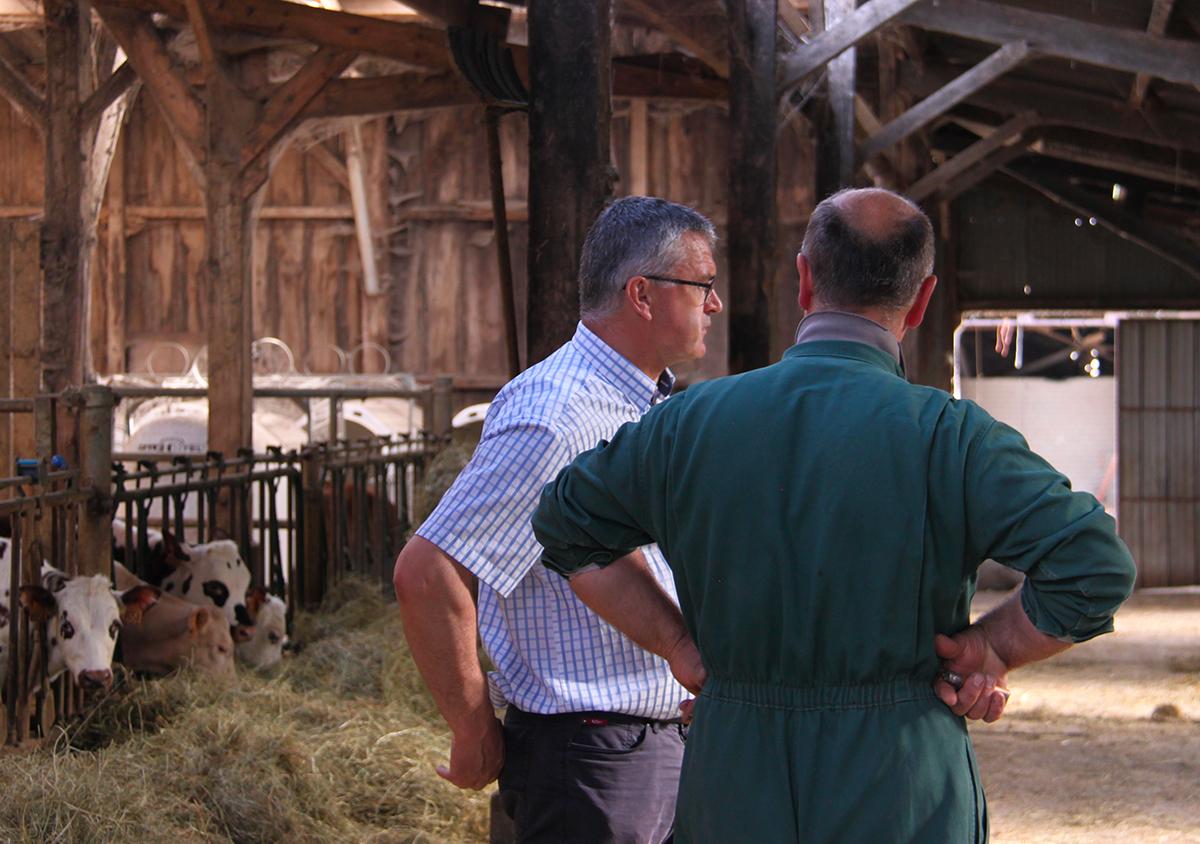 Human-scale farms

Each of our dairy farmers has approximately 80 cows

Each farm supplies an average of 505 000 litres of milk per year

Milking takes place twice a day, every day of the year
Quality feed
The quality of the milk is determined by the soil, the breed and especially by the quality of the cows' feed. Our farmers are attached to the well being of their cows, which are put out to graze between 5 and 7 months of the year.
The green landscapes of the Mayenne countryside are located at the crossroads of Normandy and Brittany. The quality of the soil and the temperate climate favour a wide variety of fodder.
The rest of the time, they are fed with aliments which come 90% from the farm.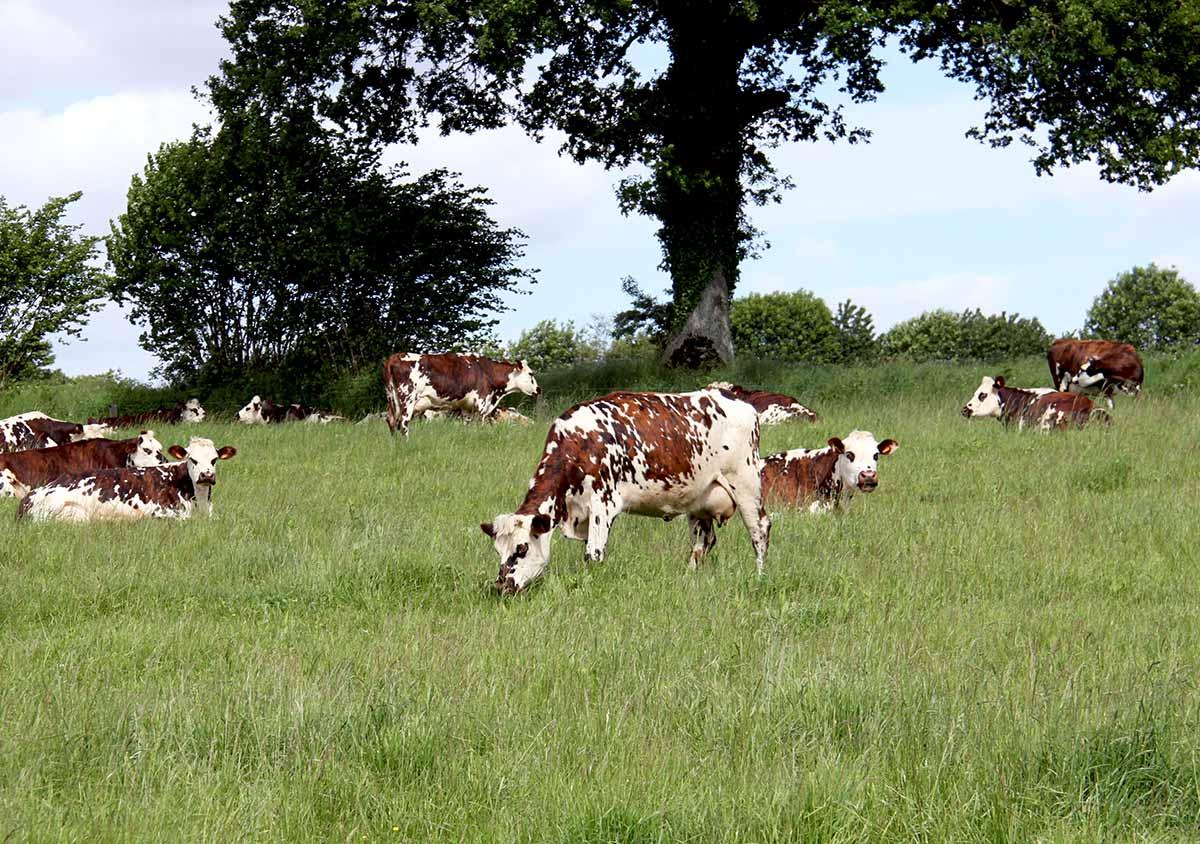 The charter for good agricultural pratices
All our producers respect the charter for good agricultural pratices, which commits them to 85 essential criteria. The work focuses on:
milk quality
animal welfare and human safety
herd health
feeding the animals
environmental protection
identification of animals