A unique recipe
For over 100 years, we have preserved a traditional recipe using fresh milk, lactic ferments, rennet to curdle the milk and just the right amount salt. That's it!
"Fresh and chalky when young, our cheeses ripen and become creamier over time, the flavour develops and gains in character." Catherine Drezen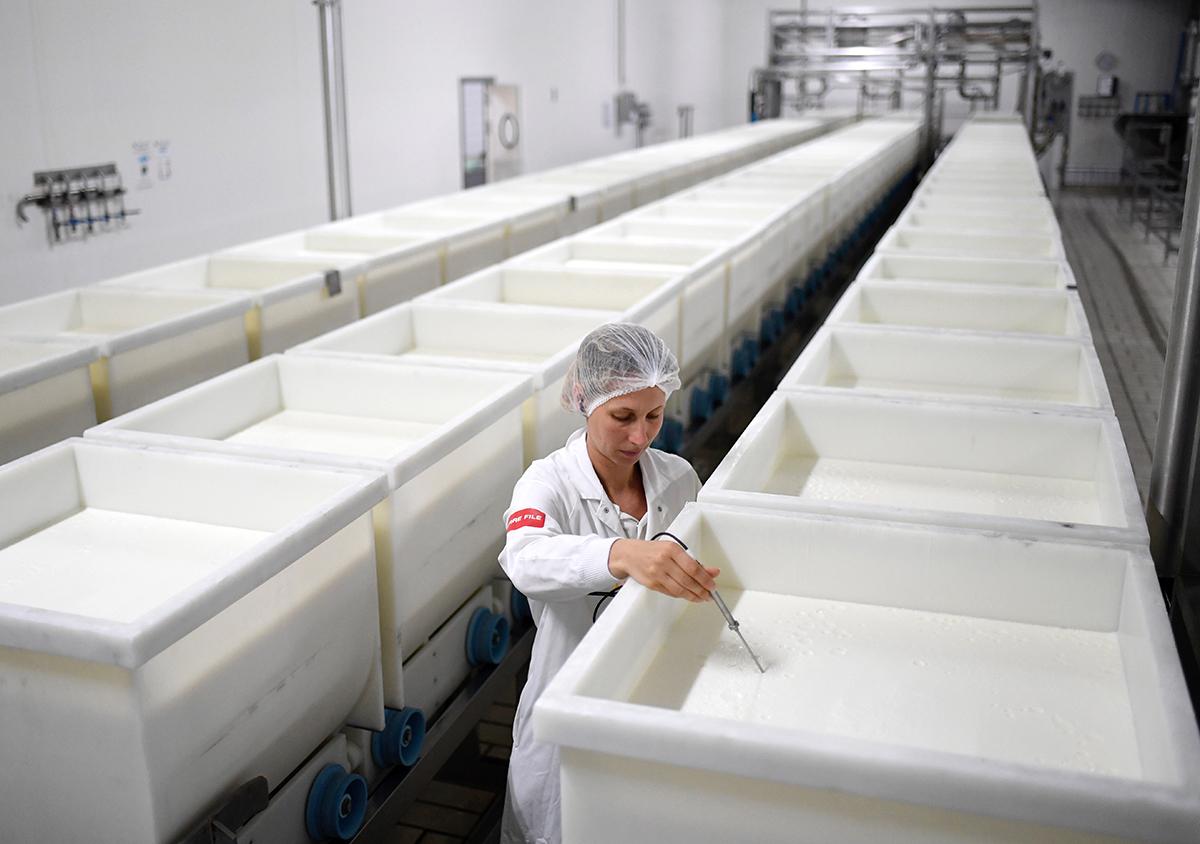 A modern production facility
Whilst our recipe has not changed over the decades, we regularly update our production facilities to adapt to the demands of our customers, our distributors and quality standards.
Our cheese dairy has been certified IFS at the highest level since 2010, allowing us to guarantee you safe, quality products. Our production line, made up of small basins, permits us to be responsive and flexible.
Careful ripening
After draining, our cheeses age for between 10 and 12 days in our ripening rooms. We control the temperature and hygrometry.
During ripening, every cheese is treated with the utmost care, as we still turn them all by hand.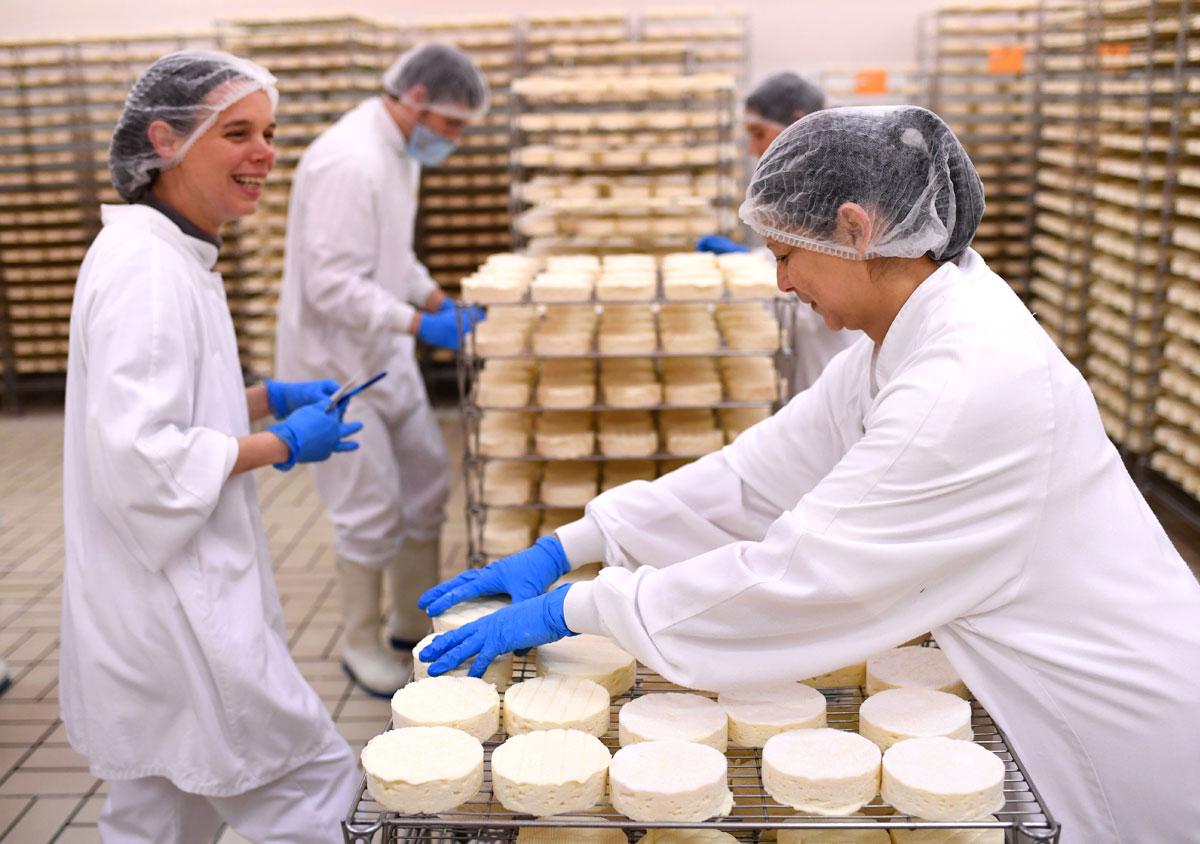 Generous cheeses
It is this know-how passed down from generation to generation by our cheese makers that gives our products their identity.
A firm texture and a fresh milky taste becoming creamier and full of character as the cheeses ripen.
Our wish is to offer our customers tasty and generous cheeses and we are proud of their loyalty.