Bons Mayennais

A strong regional brand
The Bons Mayennais brand is recognizable amongst all the other brands by the famous iconic couple present on the box. Both traditional and quirky, this couple has been accompanying consumers since the 1950s and is now almost part of the family.
Bons Mayennais is a strong regional brand synonymous with values: attachment to the land, respect of tradition, transmission of know-how, manufacturing quality.
Today Bons Mayennais brand products are fundamental to supermarket shelves in France. On the Export market they can also be found in high-end stores, specialty shops and restaurants.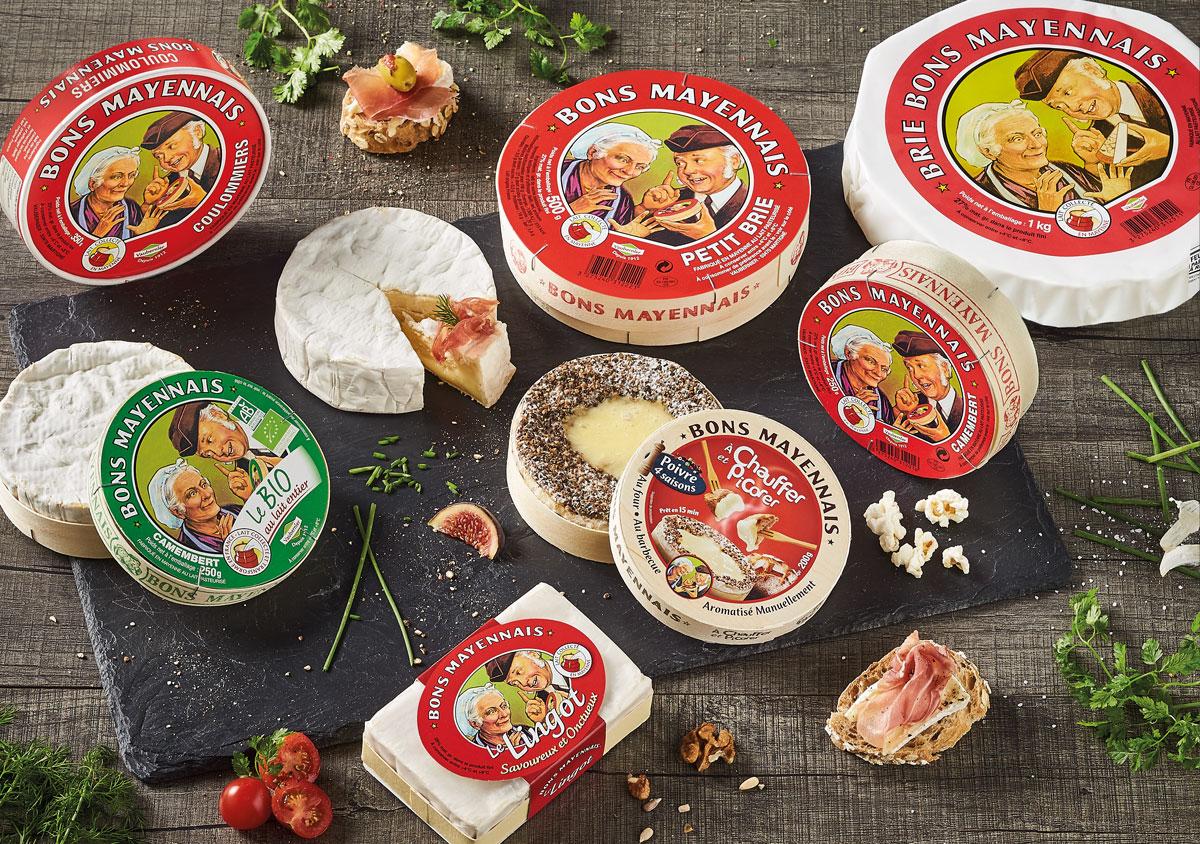 Main'or
A range for foodservice and the export market
The Main'or brand is the ambassador of traditional Vaubernier cheeses abroad. It is a range of authentic and qualitative French cheeses, recognized by cheese lovers abroad: camembert, brie, coulommiers, ...
This brand is particularly aimed at catering professionals with products that meet their specific needs, such as the wrapped 240g Camembert.
The Main'or brand also makes it possible to develop and offer products adapted to foreign markets such as the Mini Brie 350g.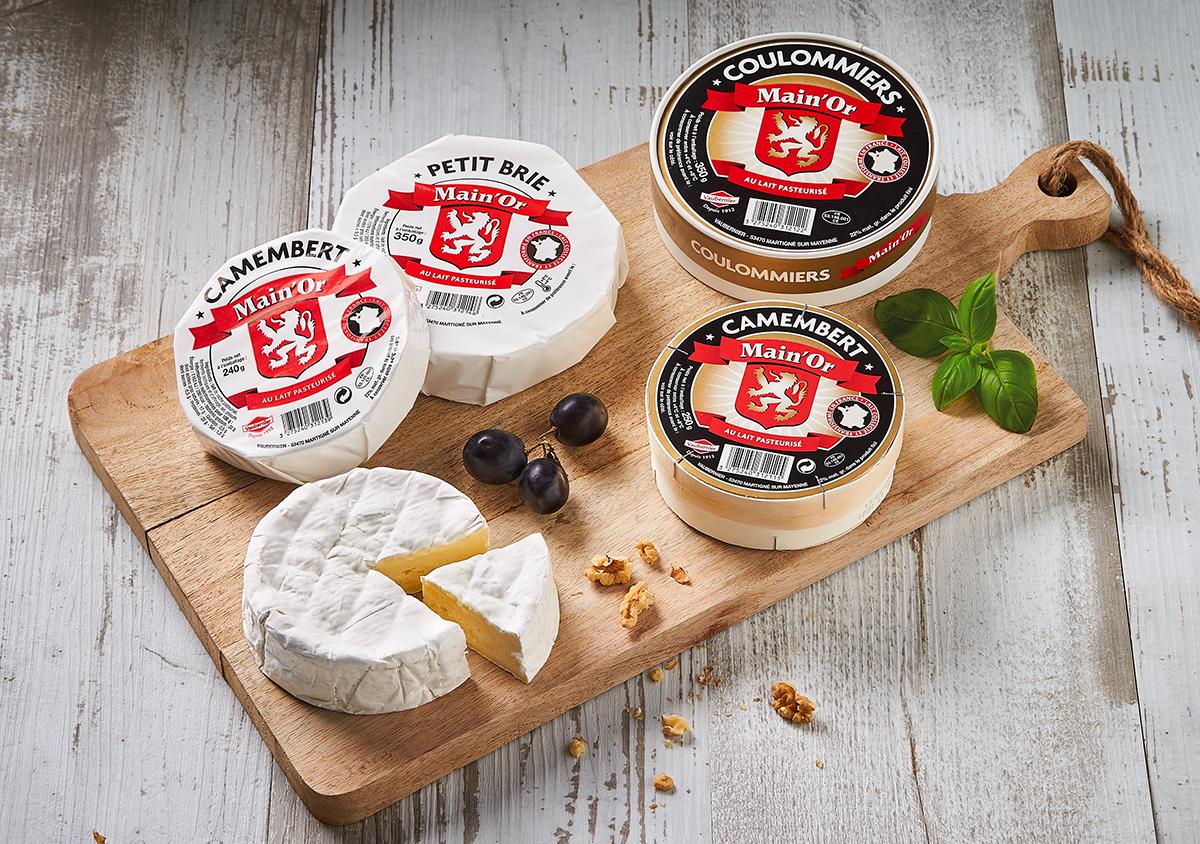 Tailor-made
You have a particular requirement? We are adaptable.
The Vaubernier cheese dairy is also known for its flexibility and ability to develop soft, young or ripened cheeses.
Do you have a particular requirement? We are at your disposal to develop and offer products tailored to your needs.