Our soft ripened cheeses
In France, there are more than a thousand varieties of cheese, they all differ from each other by their shape, their texture and especially their taste.
Our speciality? Soft ripened cheeses. A simple but controlled manufacturing process allows our cheeses to ripen naturally once they have been moulded and drained. The result is a creamy texture when our cheeses mature.
Our cheeses are sprayed with Penicillium. This enables the growth of a fine, white bloomy rind during ripening. This bloomy rind serves to both protect the cheese and contribute to the development of its flavour. Soft ripened cheeses ripen from the outside towards the middle. This is particularly true in the case of our traditional lactic recipe: the softness appears gradually under the rind with the appearance of a chalky heart when the cheese is young.
All our cheeses are made in the heart of the Mayenne countryside in the small village of Martigne sur Mayenne.
Camembert
Pasteurised milk | 150g or 250g
A jewel in French gastronomy, camembert is a soft ripened cheese with a bloomy rind, made exclusively from cow's milk. At Vaubernier we have been using traditional manufacturing methods since 1912, with milk collected from within a 40km radius of the cheese dairy.
Under its fine white rind, our generous camembert unveils a chalky heart with delicate milky aromas. Throughout ripening, its texture becomes creamier and its character asserts itself.
Our range
Authentic: 150g and 250g
Organic: 150g and 250g
Reduced salt (-30%): 250g
Light (11% fat in the finished product): 250g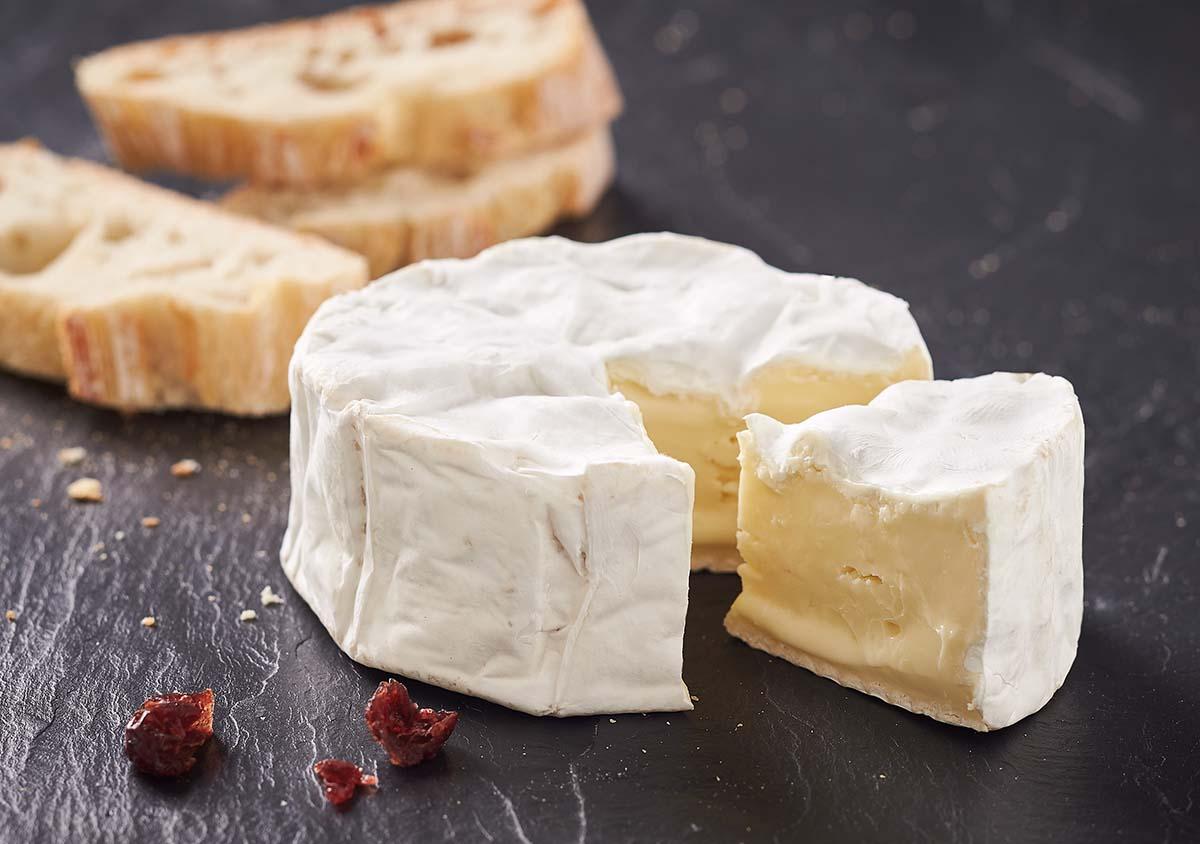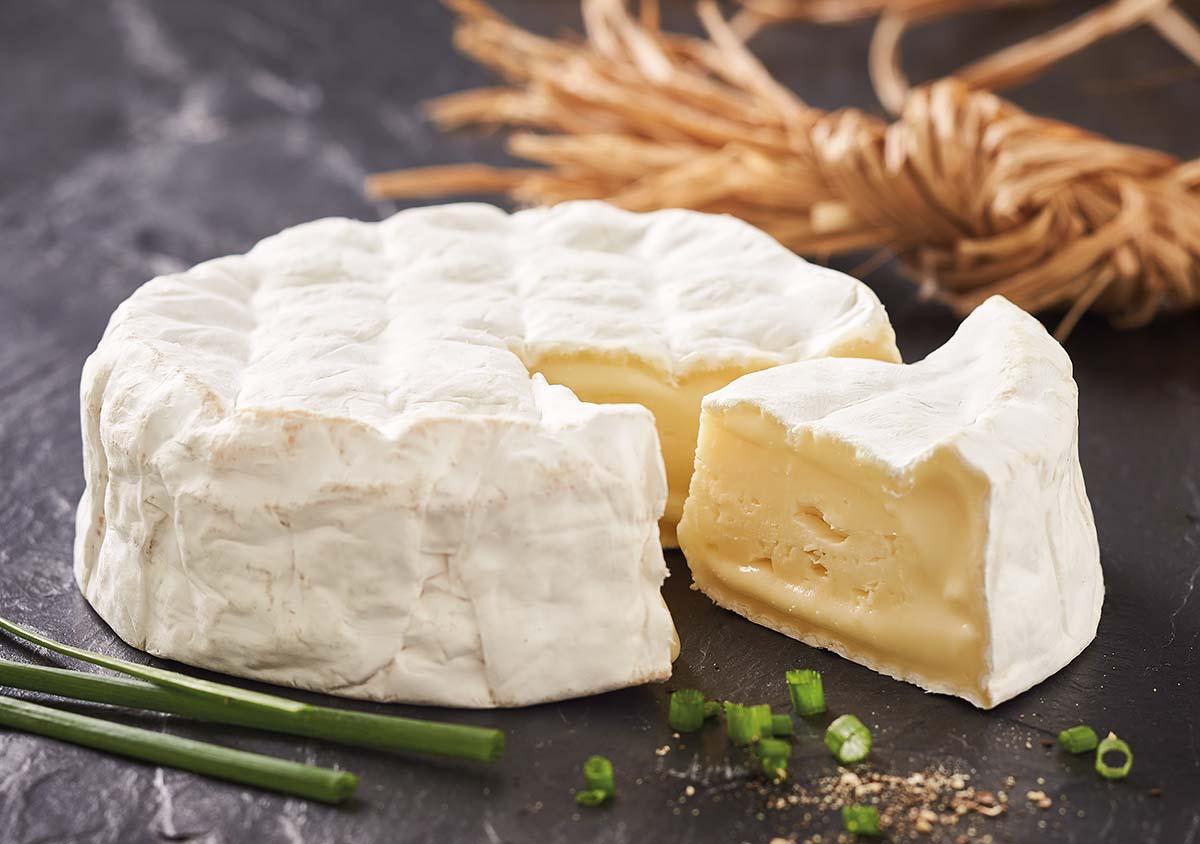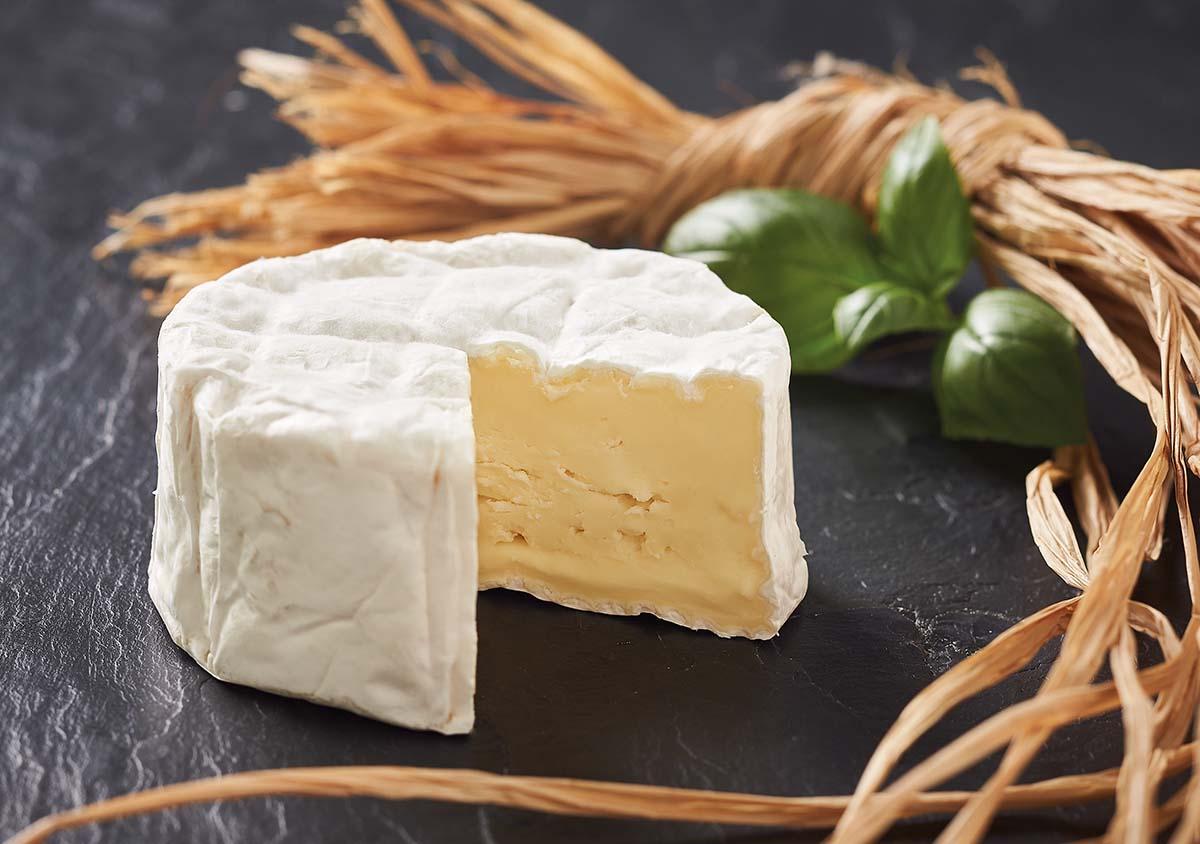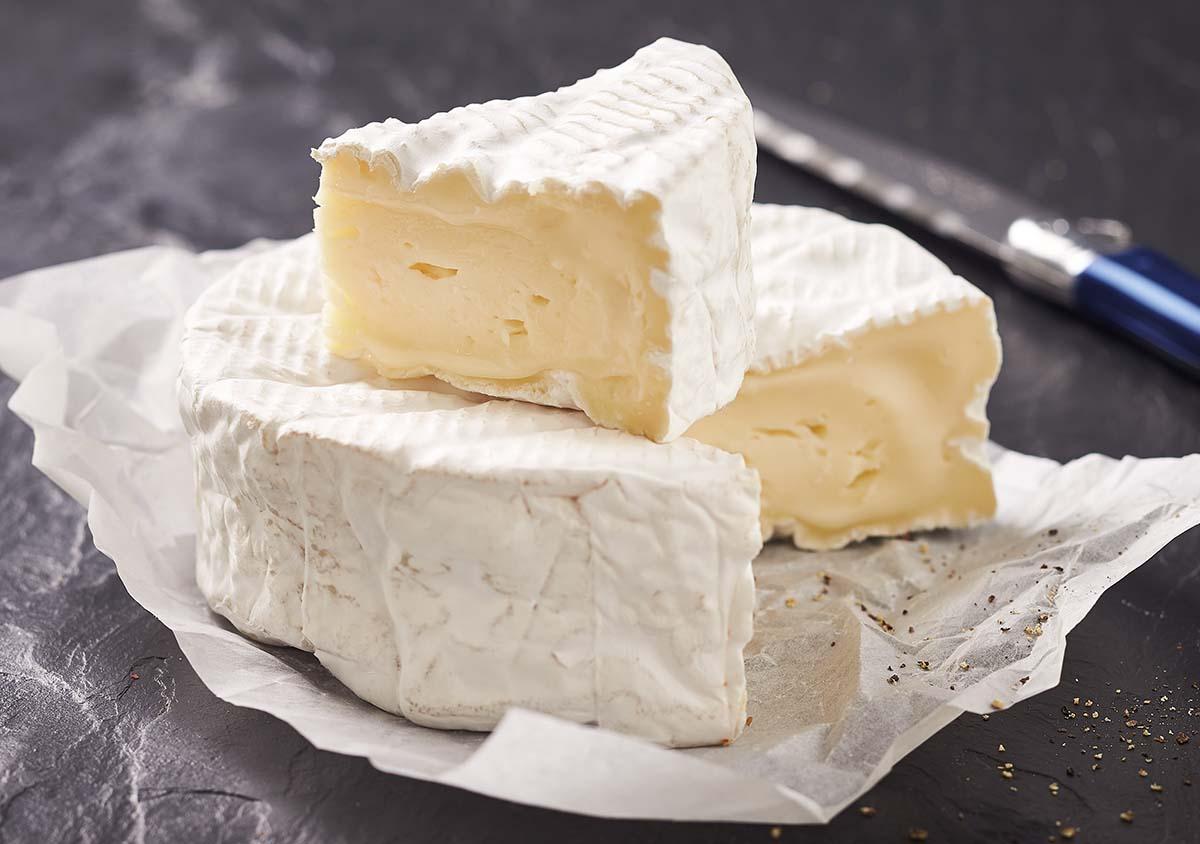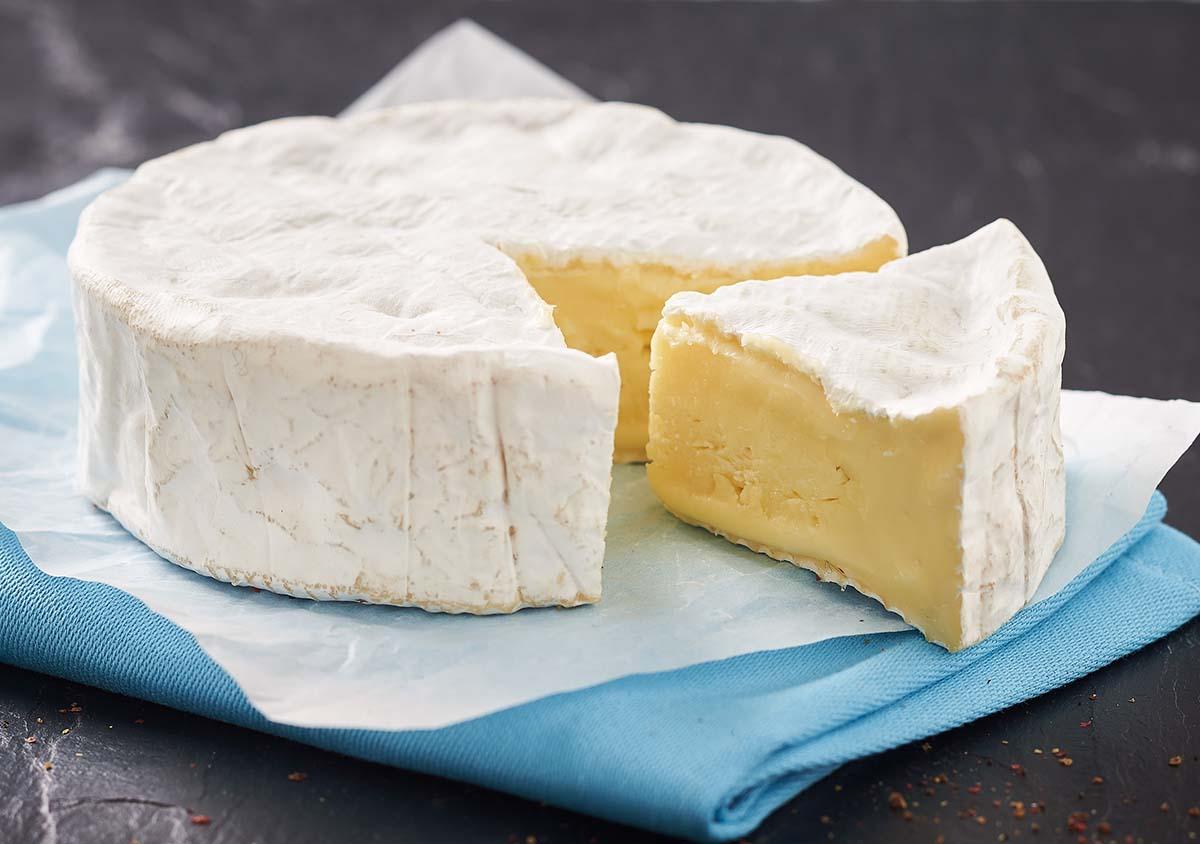 Brie
Pasteurised milk | From 350g to 3kg
Nicknamed the king of cheeses because of its size, Brie is a cheese to share with the family or between friends! Our bries are made exclusively from pasteurised milk collected from close to the dairy, lactic and ripening cultures and a little salt.
Brie is characterised by its fine white rind, creamy texture and mild milky flavor.
Our range
Authentic: 350g, 500g, 1kg and 3kg
Organic: 1kg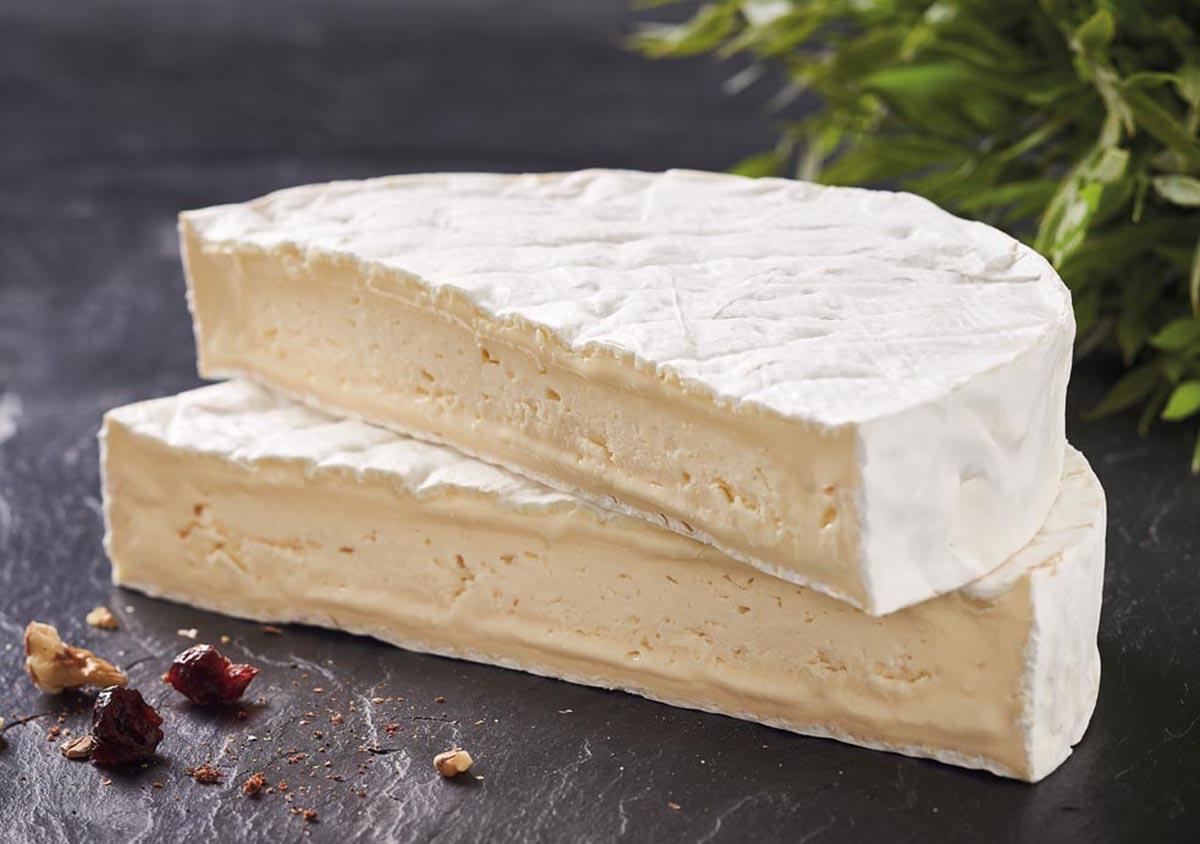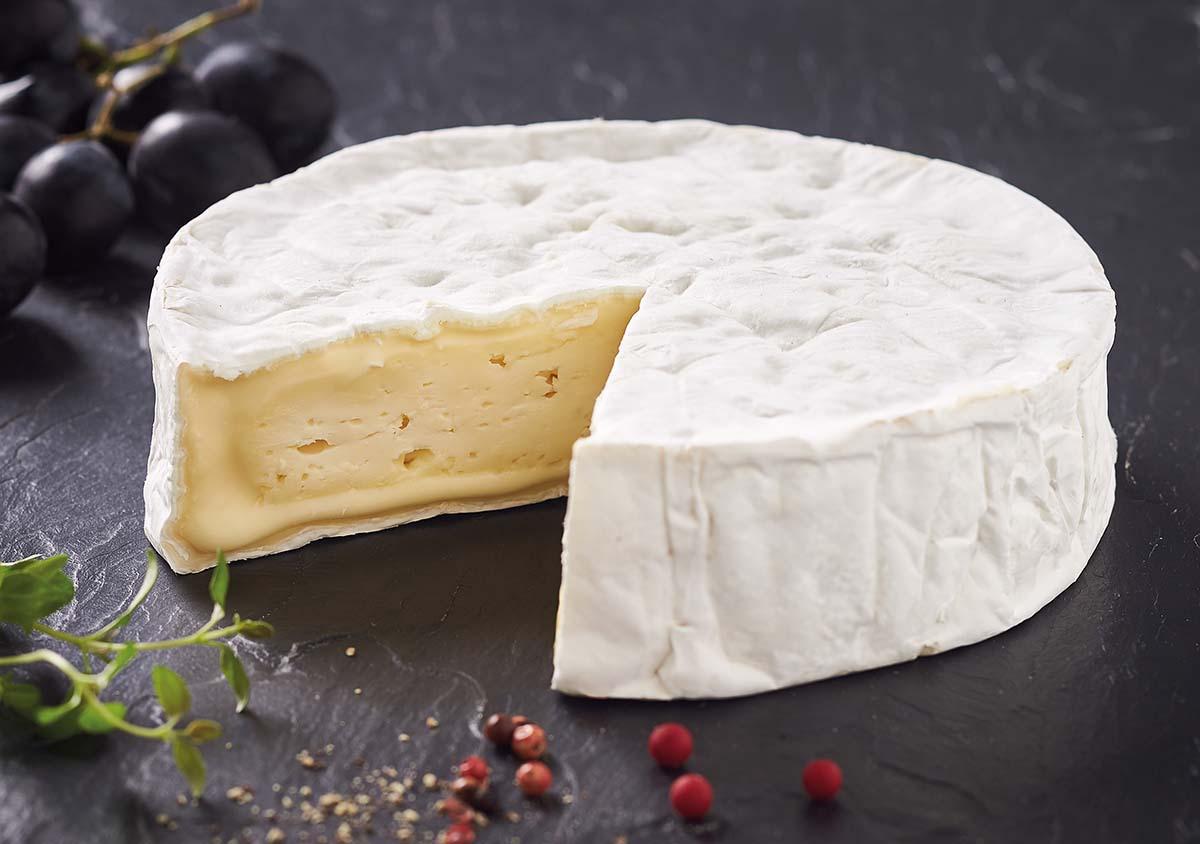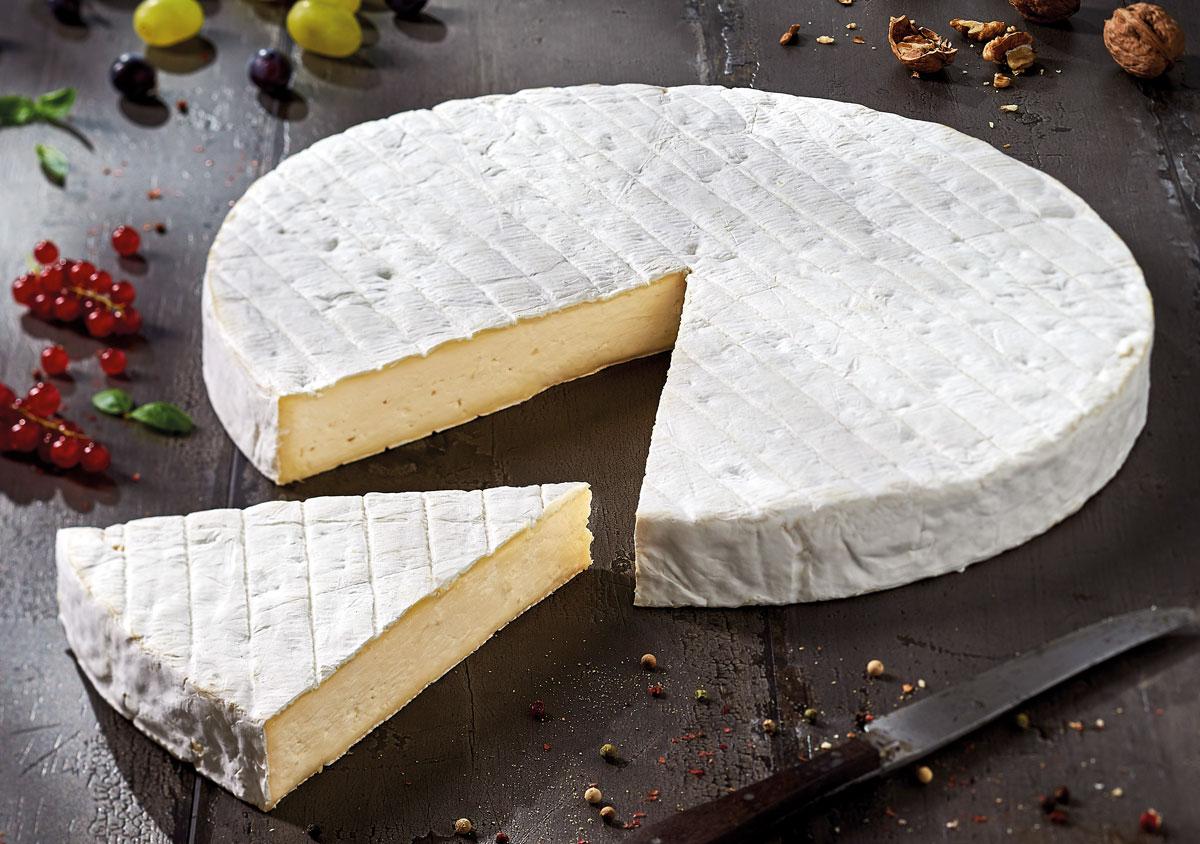 Coulommiers
Pasteurised milk | 350g
Often considered as the little brother of Brie, underneath its fine, white rind the coulommiers reveals a melting and creamy texture.
Our range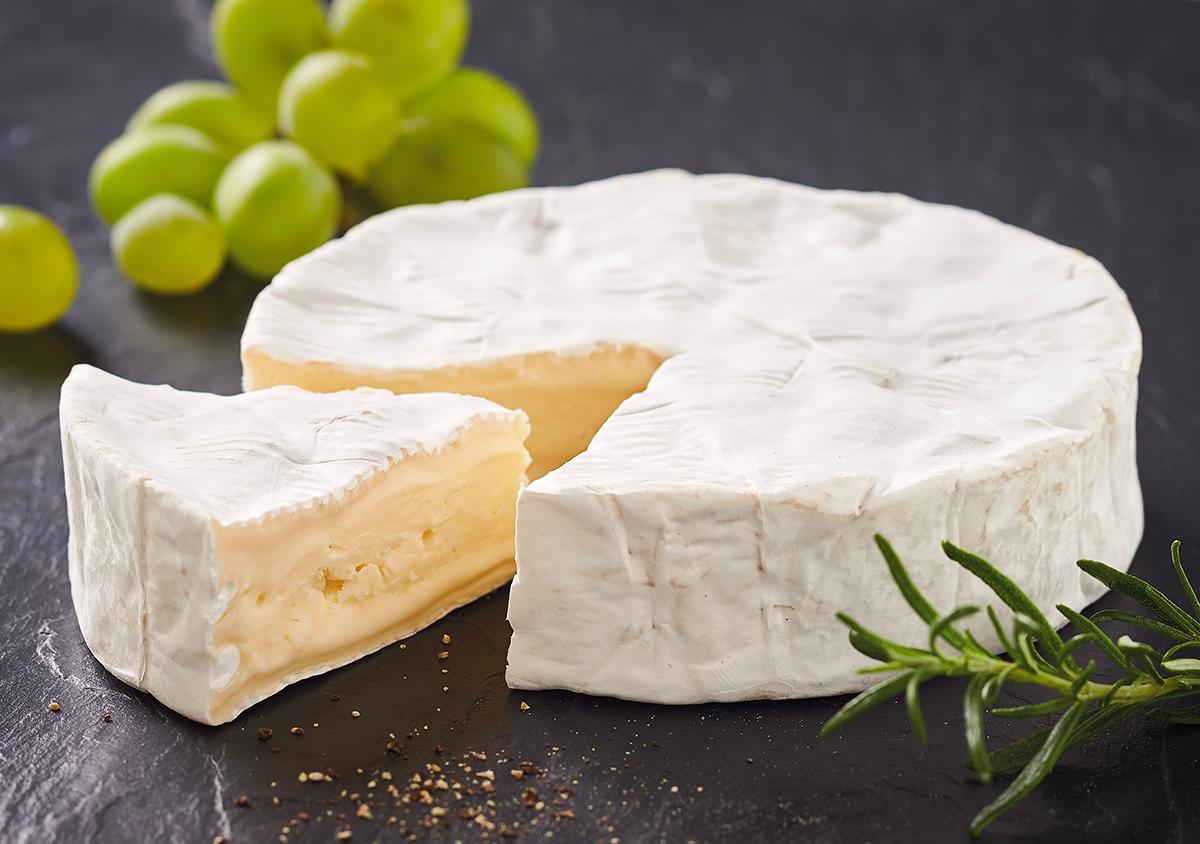 Cheeses for heating
Pasteurised milk | 200g
The Bons Mayennais cheeses for heating are suitable for baking and barbecuing. Flavoured manually, our recipe gives them a rich creamy texture under a fine rind. These cheeses can be shared as an appetizer or as a main meal accompanied by a salad or charcuterie.
Bons Mayennais cheeses for heating are available in plain flavour and also flavoured with pepper. A modern way to eat a traditional cheese.
Our range
Plain: 200g
Pepper: 200g
Seasonal cheese for heating: 200g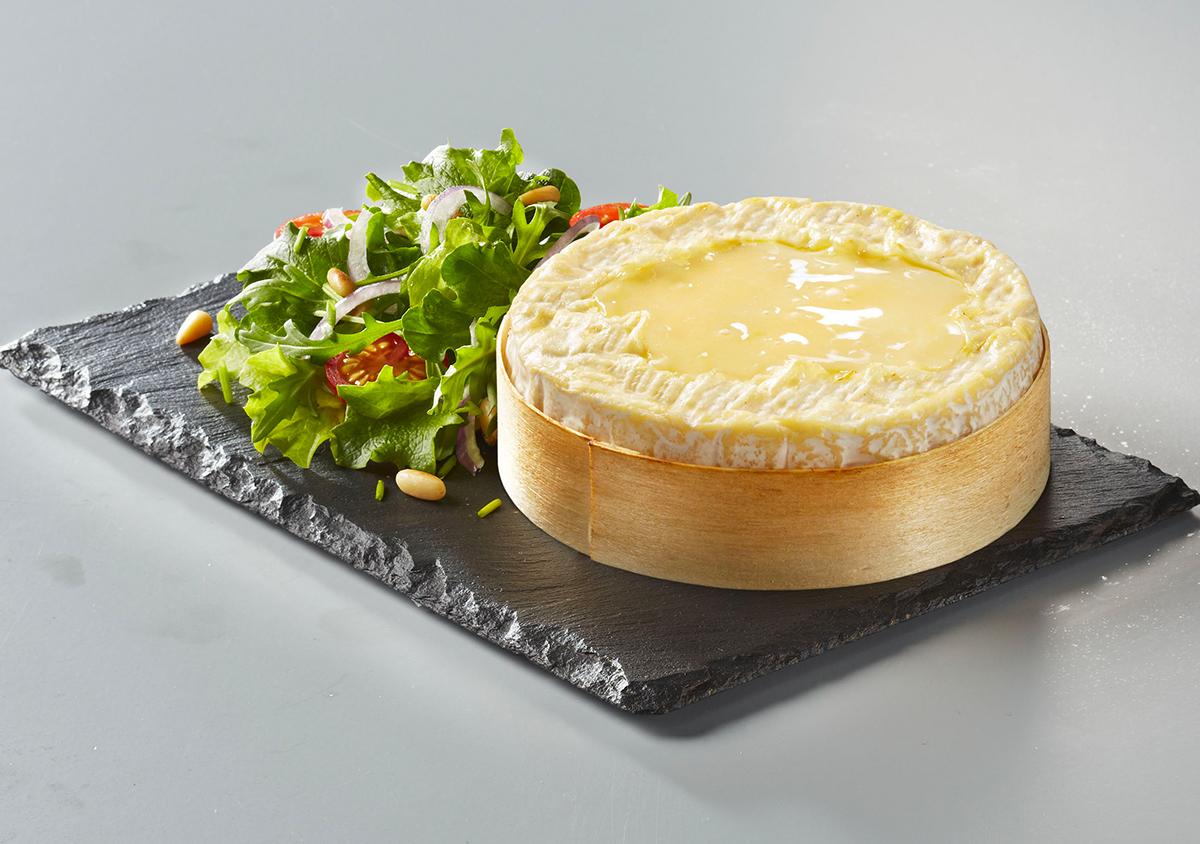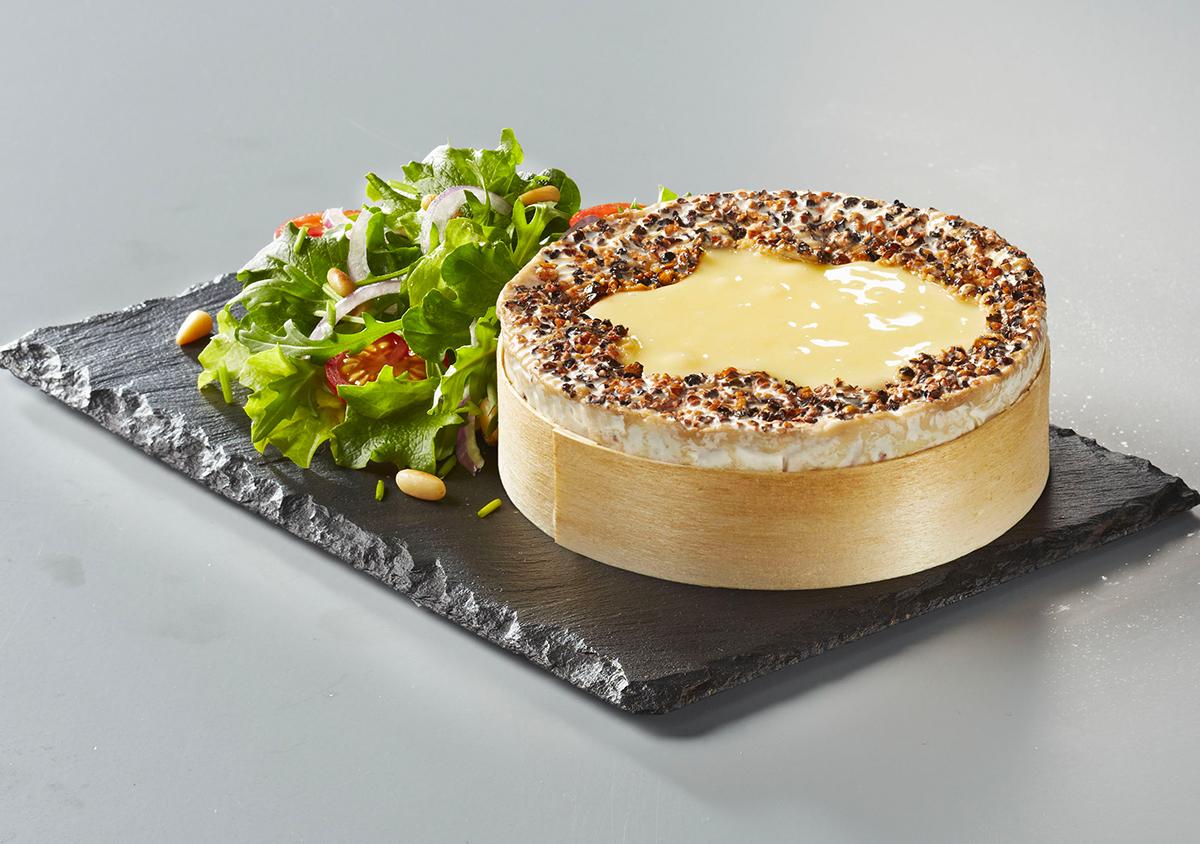 The lingot
Pasteurised milk | 180g
The Bons Mayennais Lingot is born from the passion of our cheese makers. Rectangular in shape, it is a soft cheese with a melting texture and a strong character! Under its very fine amber rind, it reveals a unique typicity during its ripening.
The Bons Mayennais Lingot has earned the recognition of professionals by winning several awards at the Concours Général Agricole for its gustatory quality.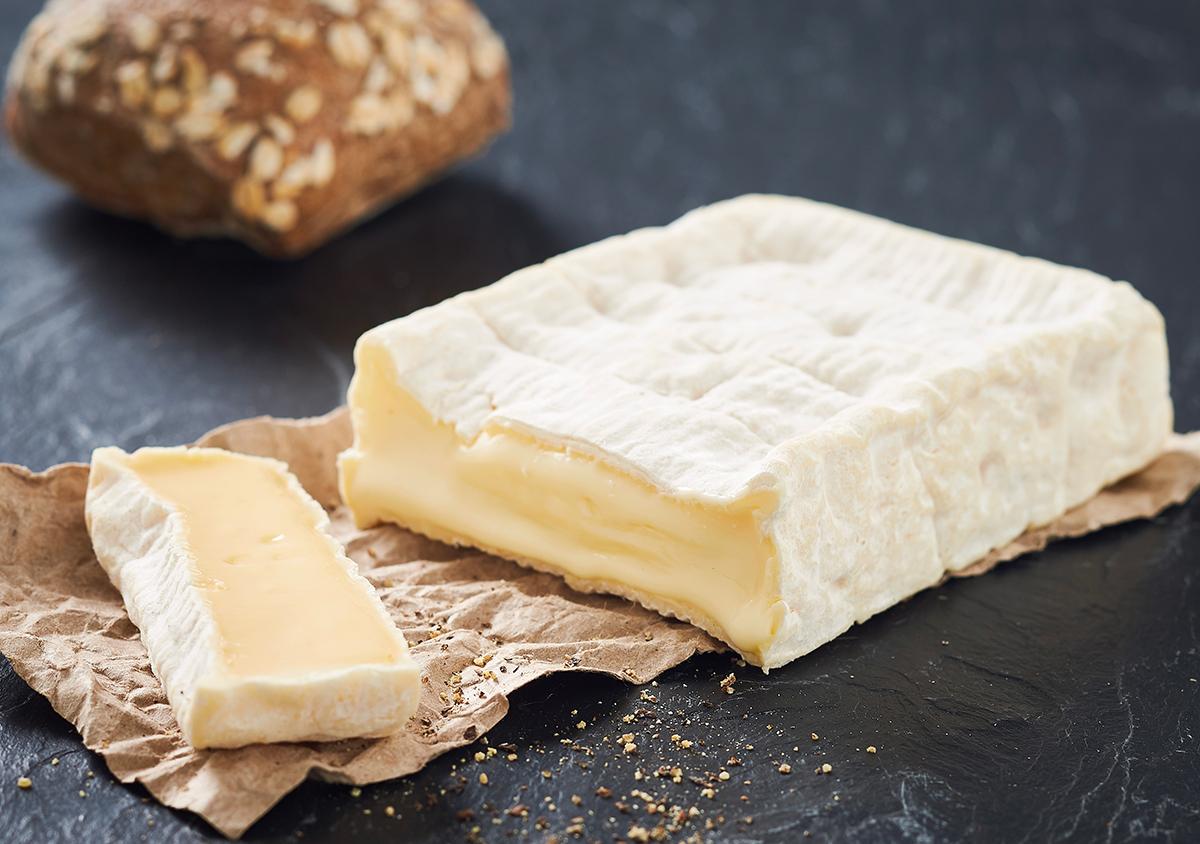 The carré
Pasteurised milk | 200g
Under its pure white rind, the Bons Mayennais Carré reveals a creamy texture and a mild milky taste. Ideal to share as a snack or an appetizer.
Our butter
Pasteurised milk | 250g or 500g
Bons Mayennais butter is soft and rich in taste. Free from additives, colourings and preservatives, our butter is made exclusively from milk collected in the Mayenne countryside.
The quality of its flavour is regularly rewarded during national agricultural competitions.
Our range
Unsalted: 250g and 500g
Salted: 250g and 500g